Team Robot
Three Humans and a Robot work together to optimize your gaming. We call ourselves "Team Robot."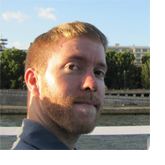 Peter Coley, "Guy who writes code"
Peter is an experienced software architect and developer, with degrees in both Computer Science and Philosophy from the University of Illinois.

Peter was previously a founder at Virtual Chemistry, a biotech software company that supports several major pharmaceutical companies. He served as the primary software architect for 7 years, overseeing and developing everything from databases to UI design.

Mr. Robot met Peter when he was theorycrafting about World of Warcraft and convinced him to be a founder of Team Robot. Now he manages our growing engineering team while he continues to investigate new technologies to improve our products. He's moved our hosting to Windows Azure, coded all of our mobile apps and websites, and written APIs for 3rd parties to build off of our products.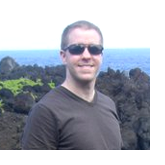 Eric Coley, "Guy who makes the UI"
Eric is a licensed Architect in the State of Illinois and has a Masters in Architecture from the University of Illinois. Now he designs our UI and user experience, including the mobile interfaces.

Eric and Mr. Robot both like modern, clean, minimalist designs, which is why Mr. Robot recruited him out of architecture and into UI design. Eric also has a background and experience in computer science and web design from his pre-Architect days, so he is no stranger to the technical aspect of creating web sites and mobile applications.

He also teaches Tae Kwon Do to kids in his spare time.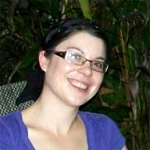 Vee Tegen, "Girl who makes money"
Vee earned a Masters in Advertising at the University of Illinois. She also taught the University's inaugural interactive advertising course, volunteered at several after-school programs to help high school students make money on the web, and spoken at conferences to help teachers incorporate technology in the classroom.

Mr. Robot likes getting paid to build gaming websites as his day job, so he talked Vee into managing the revenue strategy. Mr. Robot recruited her because of her strong history in gaming and startups (xfire, MTV, Slide and Digg).

Vee also handles Mr. Robot's social media. Sometimes he has a hard time translating his binary thoughts into English, so she helps out on Twitter, Facebook, and your favorite forums.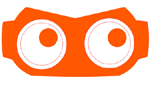 Mr. Robot, "The coolest robot in the world"
Mr. Robot likes playing games, a lot. He also likes helping humans play games better, even though his robot friends tease him. You see, most robots have a superiority complex and like to keep their edge on humans, but not Mr. Robot.

He also likes Daft Punk, Angry Birds - Star Wars, good binary jokes, and cookies.
Mr. Robot (and all robots) like using cool technology. Here's some info about how we built the site:
All original work on this site is copyright Team Robot, Inc. and may not be copied or reprinted without our express written approval.
Ask Mr. Robot is a trademark of Team Robot, Inc, in the US and/or other countries.
World of Warcraft, Warcraft and Blizzard Entertainment are trademarks or registered trademarks of Blizzard Entertainment, Inc.

STAR WARS and related properties are trademarks in the United States and/or in other countries of Lucasfilm Ltd. and/or its affiliates.

League of Legends and Riot Games Inc. are trademarks or registered trademarks of Riot Games, Inc.